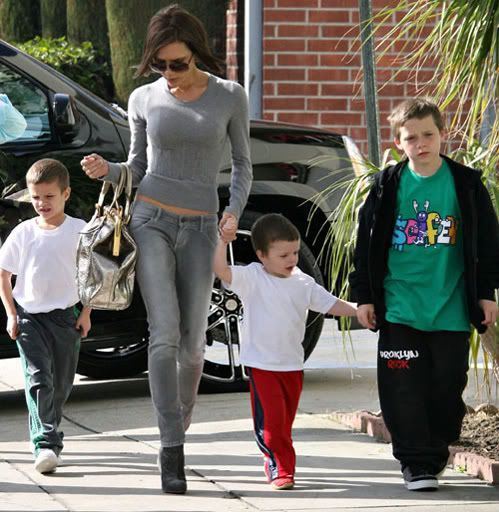 On Tuesday night,
American Idol
's remaining 11 finalists performed not just for the millions of fans at home, but also before a very special guest in the studio audience — Victoria Beckham with her 3 boys.
They were said to have been enthusiastic audience members.
OK!
reports that Victoria and the boys stood and danced to Amanda Overmyer's rendition of '
Back in the USSR
' and she hoisted up Cruz so he could have a better view of Brooke White as she performed '
Here Comes the Sun
.'
Cruz arrived at the taping dresses as Buzz Lightyear, and was apparently so exhausted by the experience that he needed to be carried from the studio by big brother Brooklyn.
We don't get American Idol until tomorrow here in the UK, can't wait to see what she was wearing.
Source