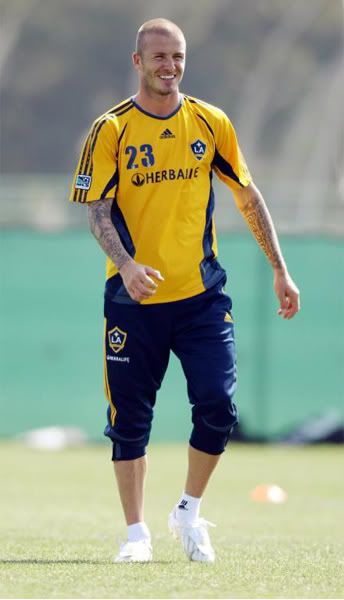 Hi everyone,
I've just arrived back in Los Angeles after playing for England against France and winning my 100th cap. It was a dream moment for me and I was proud and honoured to play for my country for the one-hundredth time and it was a truly amazing experience to play the game against France, one of the best teams in the world.
Back in LA, I'm really looking forward to the new MLS season and I can't wait to get started. It's my first full season with the Galaxy and we've had a good pre-season. Ruud Gullit and the coaching team have worked us hard to ensure we're in top condition and prepared for the first game away to the Colorado Rapids on Saturday. I really enjoyed visiting Denver last year for the All Star Game but I'm really looking forward to playing this time.
I'll let you know next week how the match went.
Take care,
David
These new pictures are of David training yesterday.
Source
Source