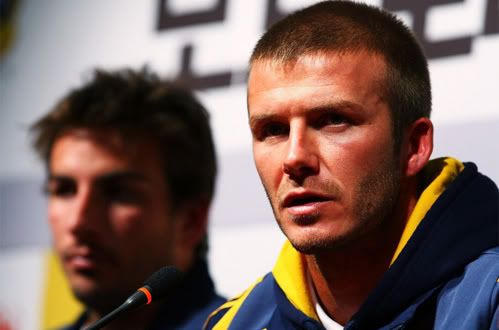 It will not be long before Victoria and David will be back in the same country again.
Here is his schedule:
March 5th – Match vs. Shanghai-Hong Kong United in Shanghai
March 6th – Depart for Hong Kong
March 9th – Match vs. Hong Kong Union
Marth 10th – Depart for Los Angeles
At a press conference after the match David said:
"I think we played very well in the first half and we were a little bit tired in the second,"
Beckham said.
"We were disappointed to lose on penalties but penalties are like that - there has to be a winner and a loser".

"There is more about the team than my free-kicks and how many I can score. It is my part to assist and make as many chances as possible."
As for David's form, Gullit is pleased:

"David played a good game and provided us with a lot of chances and one of them was converted,"
Gullit said.
Source