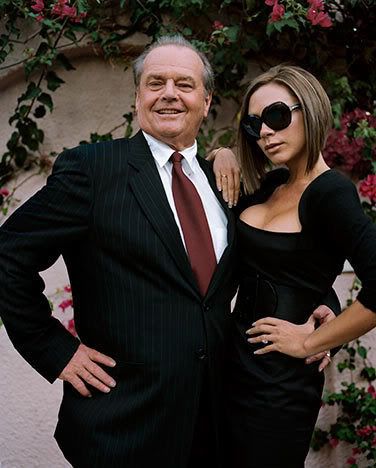 Victoria Beckham
styled Jack Nicholson
last year for his
Parade
magazine shoot.
He recently spoken of his admiration for Victoria Beckham after the pair struck up a friendship.
Nicholson said 'the Poshster' was "
charming
" and "
lovely
".
The 70-year-old actor added cheekily:
"She feels very good too. She's a very firm person, you know. She's in good shape."
He said he loved the photoshoot and went on:
"I loved working with the Poshster! And she was charming to me - dressed me up nice. I like to look good so I felt in good hands under her umbrella. A lovely gal."
Poshter? I hope that nickname does not stick.
Source