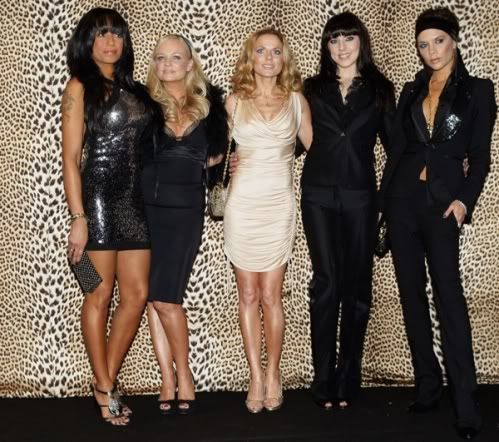 On the Spice Girls day off they flew to Milan to attend the Menswear Fashion Show Fall 2008 collection of
Roberto Cavalli
.
Mel B sported a new hair do (not sure I am liking it) and Victoria wore that head band she sported on New Years Day. Not crazy out the outfits, I was hoping they would wear something from Roberto's colourful Spring 2008 collection.
I am not sure if the tour is taking its toll on Victoria, because she looks a little tired. Or maybe she is pissed that Mel C is wearing a similar outfit to her.
What was the purpose of this trip?
Publicity of course.
Unless the girls shopping for their boyfriends/husbands.
Source