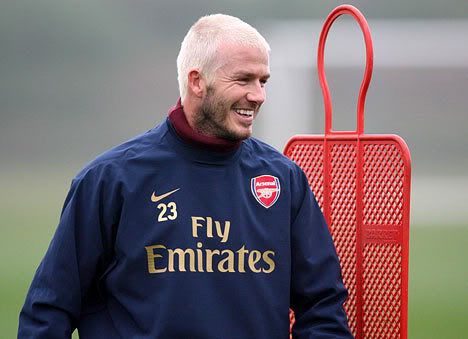 ....only for training :(
David Beckham trained with Arsenal today, wearing the Gunners' training kit with the number 23 on it. Oh so cute, and a nice touch by Arsenal.
As an Arsenal fan, my dream has been realised by seeing David wearing Arsenal gear, even if it is only kit training kit. Arsenal are sponsored by Nike, so I guess Adidas are not happy with him wearing the famous tick.
David is using the Major League Soccer's off-season to keep his fitness up as he closes in on 100 caps for England, but had not been expected to wear Arsenal colours.
When in Rome.
Source
&
Source