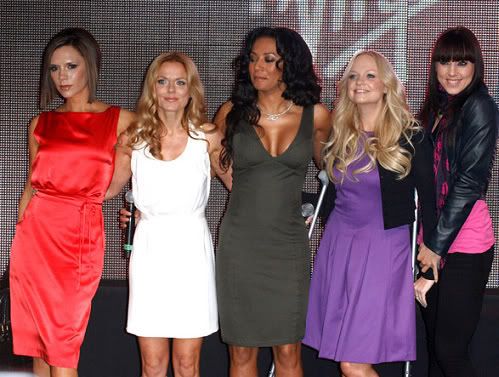 As you all know Roberto Cavalli designed the wardrobe for the Spice Girls reunion tour.
In order to repay their thanks to the designer, the Spice Girls will attend Cavalli's men's wear show in Milan on Monday. The girls will breeze in and out of town just for the show, which should guarantee a paparazzi frenzy. But there might be more benefit than simply eyeing the male models on the runway: the group will get to compare musical notes with Rock&Roll, the hot French rocker band that Cavalli featured in his spring men's wear campaign which will also be sitting front and center.
Can not wait for the pictures from this event.
Source