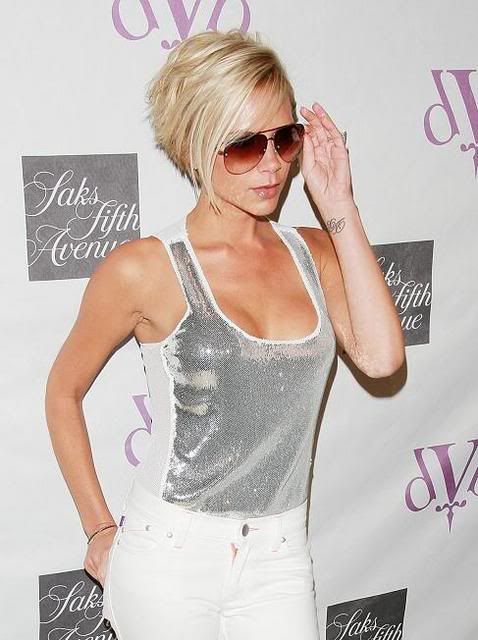 Victoria maybe sad that her 6 part reality show has been cut to a 1 hour special but here she is shining at her DVB fashion line launch at the prestigous Saks Fifth Avenue store in New York.
Victoria wore her own DVB-branded white jeans with pink stitching with a pair of silver Christian Louboutin pumps and a sparkly, silver singlet top.
If anyone managed to go please leave a comment and let me know what happened.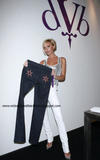 Source
&
Source