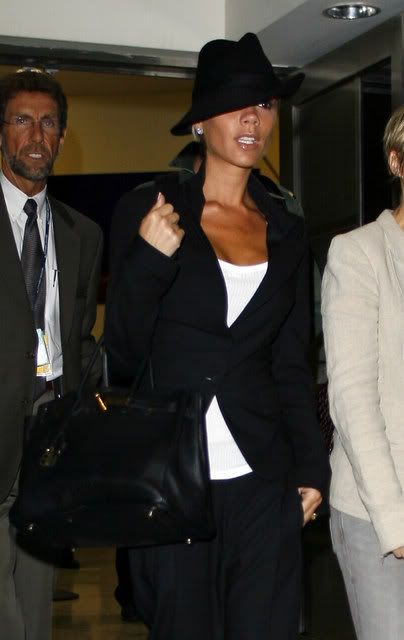 Less than a week later Victoria Beckham is already back in LA. She must have some serious jet-lag.
She is no doubt back to continue working on her reality TV show as she has her camera crew in tow. She is also due in New York to launch her fashion collection on Thursday, so another busy week for Mrs Beckham.
Are you thinking you have seen this outfit before? Well you would be right, she wore it on the
16th May
when she touched down in LA. Even the lady with blonde hair is wearing the same clothes.
Mmmm....maybe reality is not so real after all if they are having to reshoot scenes.
Source