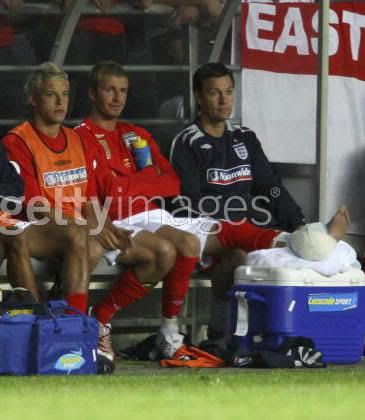 David Beckham inspired England to a comfortable Euro 2008 qualifier win against Estonia in Tallinn to ease the pressure on coach Steve McClaren. The final score was 3-0.
David left the field to another ovation from England's fans after 67 minutes, nursing an ankle injury. In the picture above his ankle has an ice pack on it to reduce the swelling.
This news will not be welcome by Fabio Capello or Real Madrid as they are still chasing the La Liga title. They have a game on the 10th June against Zaragoza away and they need all 3 points.
Source