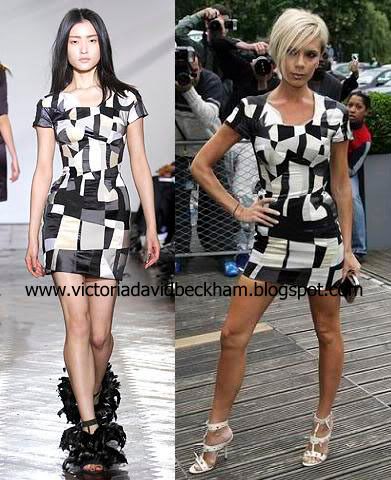 Yesterday Victoria Beckham wore this gorgeous short fitted silk patchwork mini-dress and metal spike-encrusted 'punk' shoes by the British designer of the year, Giles Deacon. The dress is from Giles'
Fall 2007
collection.
Victoria who missed her husband playing against Estonia in the vital European 2008 championship qualifier, to fulfill her obligations to the students, said she was overwhelmed at the talent and creativity. "This has been a wonderful experience."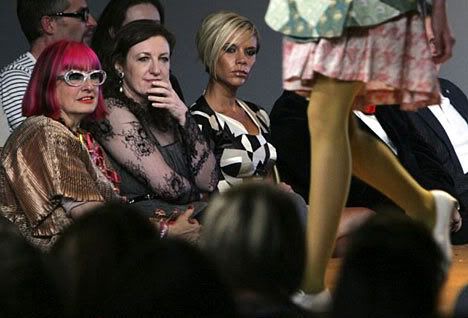 She confirmed she had also bought three designs from a student at the University of East London, Kelly Shaw, whose collection featured 1950 'domestic goddess' dresses inspired by Doris Day and made in strawberry-print and stripe plastic and Latex.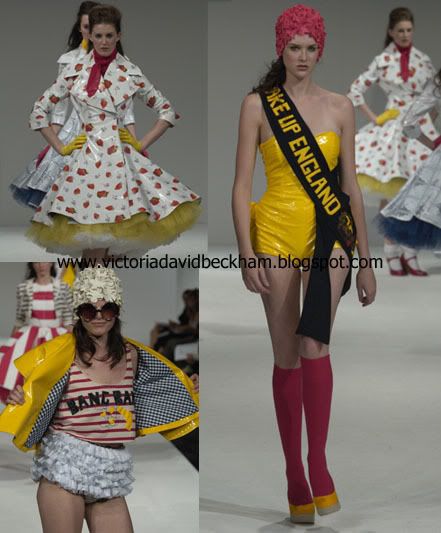 Where will she wear these I wonder?
Source
&
Source