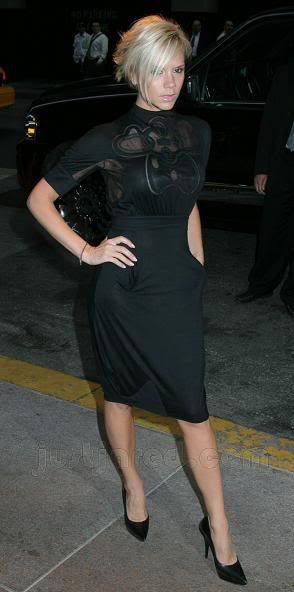 Victoria Beckham wore another amazing
Givenchy
dress yesterday as she celebrated the official launch of her fashion line DVB at NYC's Four Seasons Restaurant.
Saks Fifth Avenue chairman and CEO Stephen I. Sadove took the time to introduce Posh to the fashion community.
Girlfriend is really working hard.
The dinner gave Victoria the chance to charm the crowd of editors with her irreverent sense of humor.
"I had a wonderful day today," she said just before dinner was being served. She kept her words brief for a reason. "I know all of you want to eat – including myself," she said, before adding, "I hate to ruin the rumors."
Source
&
Source