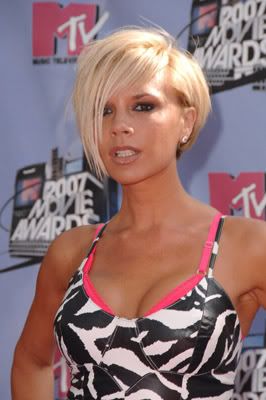 While LA is bashing Victoria Beckham's dress sense, New York Magazine is praising it.
The
Fug Girls
are more excited about Victoria's arrival to the US than David's. They like me/us
'get'
Victoria Beckham.
They say:
Why name your child Robert when you can go with Romeo?
Why be demure on the red carpet — or anywhere? — when you can affect Naomi-levels of fierceness? And why quietly change your hairstyle when you can instead loudly claim that wild sex with your hot husband caused your extensions to rip loose?
Why indeed?
Read the full article from the
New York Magazine here
.