On my other blog
Red Carpet Style Awards
I pride myself on spotting clothes celebrities are wearing, so when I saw Victoria's black corset she wore to the
Glamour Awards
I knew instantly it was Roberto Cavalli.
The following day while watching GMTV I saw an interview with Victoria and she claimed she was wearing Chanel by Karl Lagerfeld.
I then issue a public apology to
Karl Lagerfeld
for getting it so wrong, but in the back of my mind I am still convinced it is Cavalli, but as it comes from Victoria's mouth so I choose to believe her and drop the subject.
Then Electra sends me some photos of close up of the
Cavalli model
and Scarlett Johansson wearing said corset from last months Vogue US and here are the results.
EXHIBIT A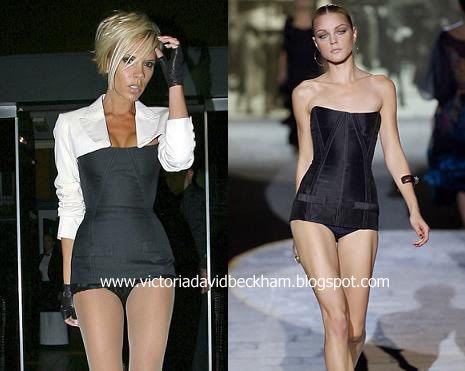 EXHIBIT B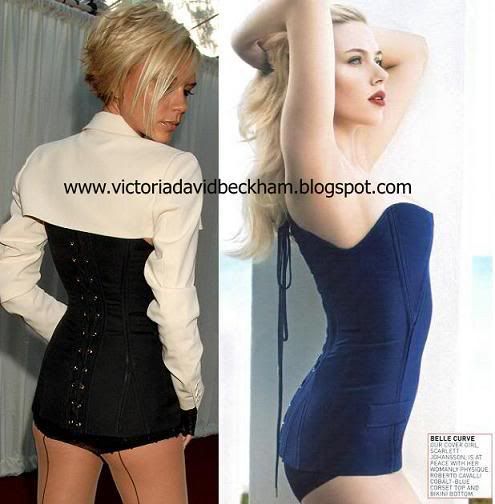 Now I think the case is clear that the corset
IS
Cavalli, as the detail in both the front and the back both prove it, but the puzzling thing is:
1. Why did she say it was Chanel?
2. Why has Cavalli not disputed this?
3. Has she fallen out with Cavalli?
Source
& Electra - thanks