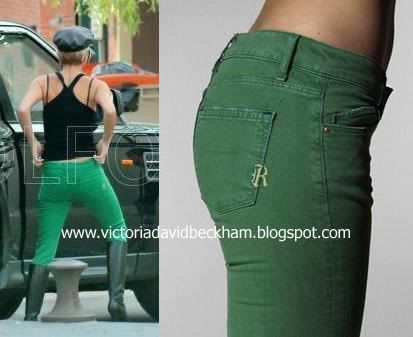 No I am not being ironic. Rich & Skinny are a brand of jeans in the US that cost $198 (why are jeans so expensive these days?)

Victoria wore these a little while ago when she was taking her kids to school in Madrid.

You can see from the back of the first photo the distinctive logo that makes these jeans identifiable on Victoria.
I am sure the irony of the name of these jeans was not lost on Victoria.

Source