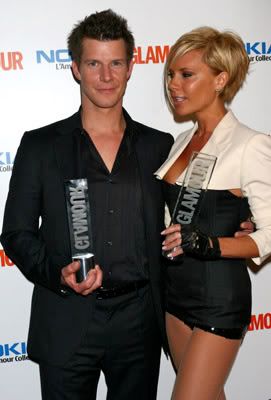 Meeting Eric Mabius at the
'Glamour Awards'
was not a complete waste of time as Victoria Beckham is set to star in an episode of
'Ugly Betty'
. She is being lined up to play herself in an episode of the hit US show.
Actor Eric Mabius, who plays fashion magazine Mode's editor-in-chief Daniel Meade in the series, let slip that bosses have made initial steps to secure Victoria for a cameo role.
He said:
"Victoria is keen and so are we. We can see her fitting in as a cameo now she is about to be big in the US."
As we all know Victoria is desperate to be a huge success in the US and is hoping her appearance on the show will help raise her profile. Ugly Betty is my favourite show so I can not wait to see her in it.
Source