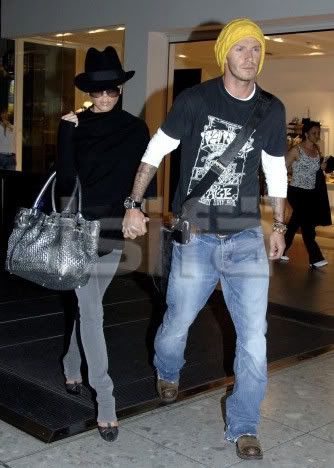 Victoria and David Beckham left from Heathrow airport today for China.
David has always expressed an interest in setting up a football academy in China. Back in May it was reported that David, will choose Shanghai, Beijing, Macau or another unidentified Chinese city as the site for his first academy in Asia.
Tim Leiweke, chief executive officer of Anschutz Entertainment Group, the Los Angeles-based company that owns the Galaxy said,
"We'd like to have something done with David by the time he starts playing for the Galaxy because we're going to have other things we're doing here. We'll be announcing extended training and touring of China,"
Leiweke said.
Or they could just be going on holiday. Time will tell.
PS Loving the new bag. I was tiring of the Black Hermes.
Source
&
Source
&
Source