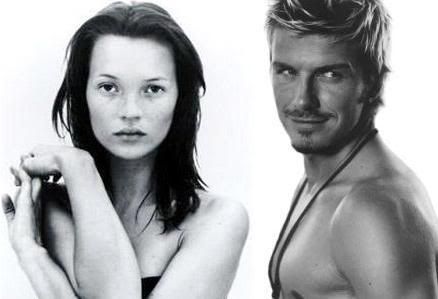 Actress Davinia Taylor (best friend of Kate Moss) and sports agent Dave Gardner (best friend of David Beckham) had a baby girl Grey on Tuesday.
So when you have high profile best mates it makes choosing god parents easy.
David as a god parent is a good choice, but a cocaine taking model, with a boyfriend who is also known and quite happily admits to taking drugs...not so good.
To be a god parent you need to have morals. I don't think Kate has any.
According to reports, Davinia and Dave "
knew as soon as Davinia was pregnant who they wanted for godparents."
David, who knows Dave from his days at Manchester United and who was best man at the couple's wedding, will meet the baby on Sunday; Kate visited Davinia in the hospital Wednesday afternoon.
Source