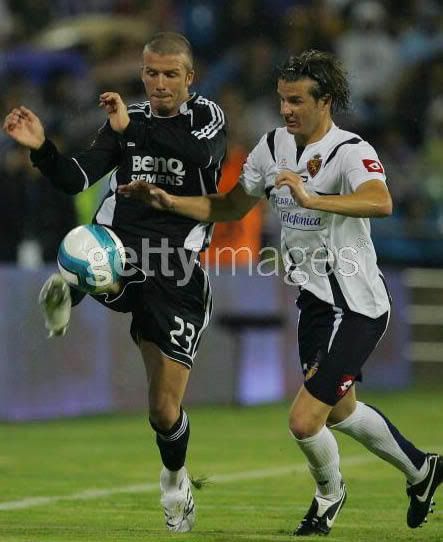 David Beckham's hopes of finishing his Real Madrid career with a Spanish league title remain alive after an extraordinary night in La Liga.
With two minutes left Barcelona led Espanyol 2-1 at Camp Nou and Real trailed 2-1 at Real Zaragoza.
But Ruud van Nistelrooy's second equalizer of the night, his 33rd goal of the season, secured Real a 2-2 draw.
Then Espanyol equalized in the final minute at Barcelona to leave Real still on top going into the final round.
This means Real are still top of the table with 73 points, the same as Barcelona, but are top because of the head to head rule in Spainish football. If it was English football Barcelona would be top on goal difference (GD).
"
Source
&
Source