Victoria spent hours - no doubt - picking out her wardrobe. Every detail including her bra being visible, to prove she DOES wear them was thought out and calculated. Victoria Beckham was confident that no-one else would steal her thunder.
Unfortunately, Cameron Diaz had the same idea.
So while the two women wore very different dresses they did opt for identical, £350 designer high heels.
Silver and shiny there was no mistaking the heel's red undersole - the Christian Louboutin signature print.
What a fashion faux pa...heads at Christian Louboutin will roll.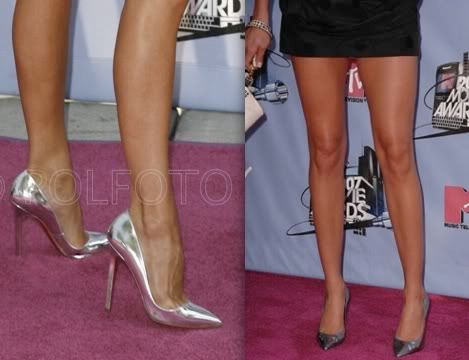 Source
&
Source
&
Source
&
Source