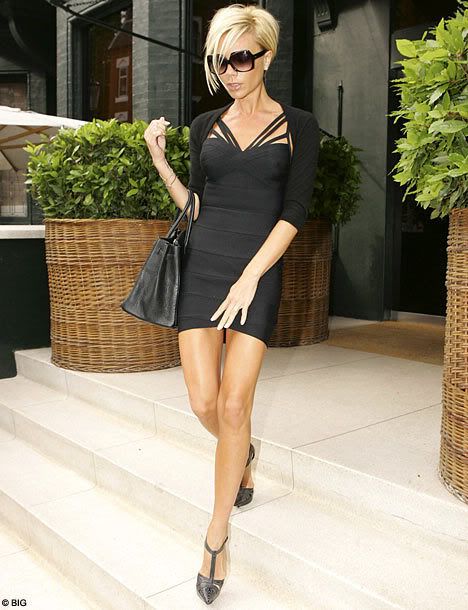 Looking as beautiful as ever wearing Hervé Léger, Victoria leaves her hotel no doubt on route to Estonia where her husband is playing for England tonight in a very important Euro 2008 qualification match.
Football is not the first thing on Victoria's mind she says husband David is keeping one arm free from tattoos so he has space to honour the couple's future children - which the pair hope will include a baby girl.
Speaking at the Glamour awards, Mrs Beckham told the Daily Mail: "Yes it's true. I think David is keeping his arm free for - hopefully - the name, or names, of our daughter or any other children we have.
"Of course we would absolutely love to have a little girl but at the moment our lives are so full. So much is going on, we're just concentrating on now and the move to LA."
She added: "But if in a few years' time when Cruz is all grown up, and we're so blessed, then we can start thinking about having more children."
Louis Malloy, who has tattooed David for the past seven years, has received instructions to that effect.
Source
&
Source
&
Source
&
Source