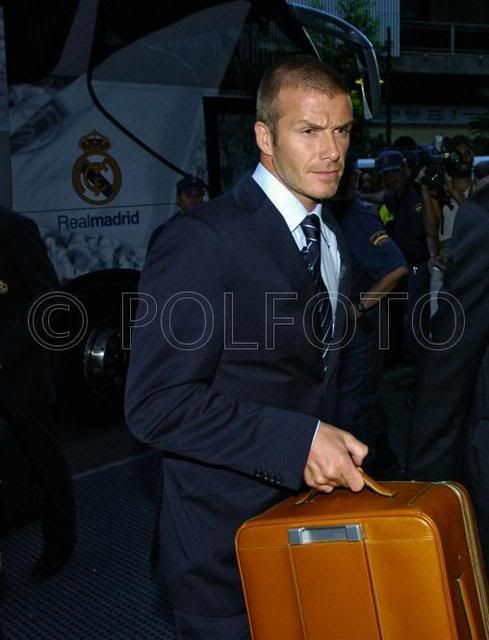 Here is David Beckham, hotter than ever, as he arrives in Zaragoza, Spain, with his Real Madrid team mates is for the imporant La Liga match against Zaragoza this evening. It looks like David has recovered from the injury he sustained on Wednesday against Estonia.
David could win his first Spanish league medal with Madrid tonight if they win and FC Barcelona and Sevilla lose.
He could also will scoop a massive £270,000 bonus if he wins the La Liga tonight. The 25 man squad have been promised a £6.8million bonanza for lifting the trophy. It is not like he needs the money but it is a nice gesture.
Fingers crosses xxx
Source
&
Source