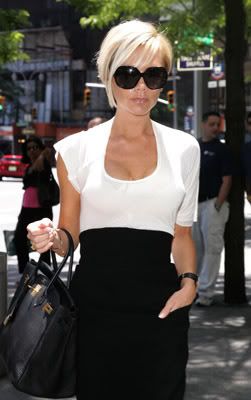 It has been reported by
In Touch Magazine
that Victoria Beckham has purchase a high tech, computer generated walk-in closet for £250,000.
It supposedly features a leather floor, Baccarat crystal chandelier, £400,000 Andy Warhol shoe print, a computer that tracks when she wears items of clothing and a camera to give her a 360-degree "cat scan" of her outfit before she steps out.
Victoria's publicist tonight was adamant that the US reports had been wildly exaggerated, and that although they had had new closets installed, they were simply "bog standard" without any computer wizardry.
Some journalists just get so carried away. She could just employ someone like me to remind her what she has worn before for less than £250,000.
Source