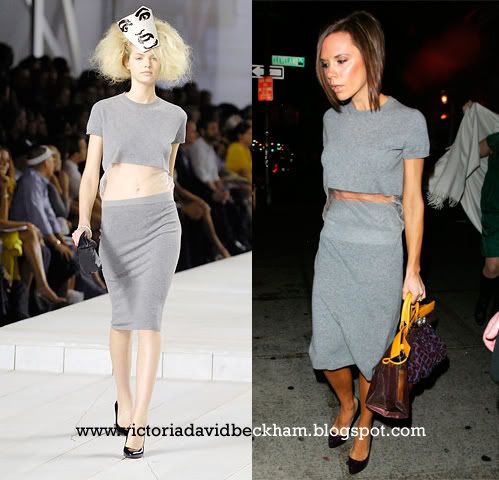 Victoria Beckham is really taking her responisbiltiy as the face of Marc Jacobs seriously. Here she is wearing another outfit from Marc's Spring 2008 collection.
The Daily Mail have not been kind to Victoria. They have claimed that Victoria has a
saggy tummy
. The woman has had 3 kids for god sake, give her a break, besides it looks very taut to me.
Not sure about this bag though.
You might remember that Victoria has worn this dress already. She wore it in the advertising campaign.
Source
&
Source
&
Source