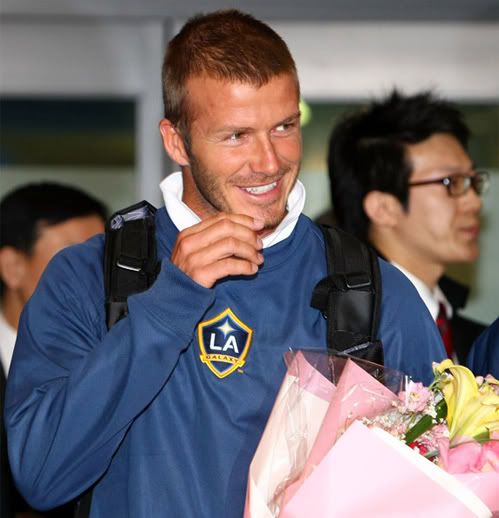 David Beckham and the LA Galaxy arrived in South Korea today and were greeted with flowers and plenty of fanfare, as the squad readies themselves for a three match Asian tour.
David Beckham made no comment to reporters on arrival at Incheon International Airport outside the South Korean capital, Seoul. He plans to hold a media conference on Wednesday.
The trip to Asia follows a recent stay in Honolulu for the Pan-Pacific Championship exhibition tournament where Becks set up both goals in a 2-1 win on Sunday.
From here, David's team will play FC Seoul in a friendly match on Saturday before continuing its Asian tour in Shanghai, China, on March 5 and Hong Kong on March 9.
Source