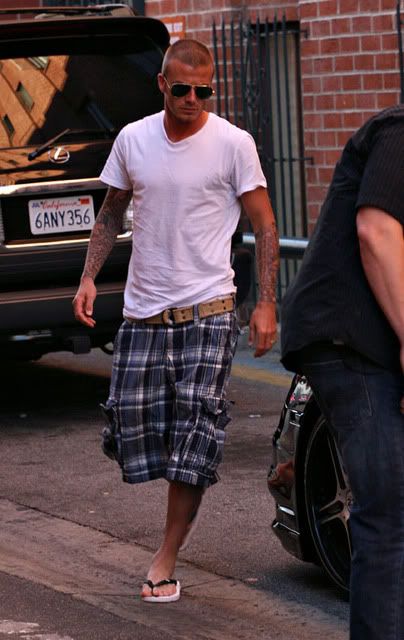 David Beckham's
Emporio Armani ads
have resulted in a 150% sales increase on Armani underwear in London shops after the first day's sales, following last week's launch.
Fans are also flocking to the store to drool over wall-mounted black and white photographs of the David....well who wouldn't.
David Walker Smith, head of menswear at Selfridges, said:
"David is still Britain's number one male icon. The combination of a semi-naked David Beckham and a new style of Emporio Armani underwear is a golden match."
David was spotted taking his children to a Beverly Hills Medical Center yesterday.
Becks wore some plaid long shorts, a pair of flip flops, and a white t-shirt, but not sign of the new tattoo yet. If reports are to believed he is getting the new tattoo done tomorrow.
Source
&
Source