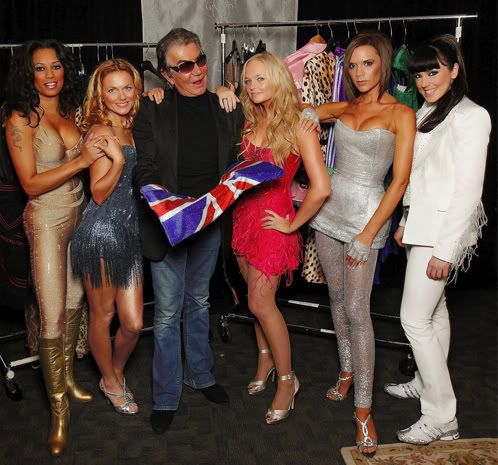 Despite the Spice Girls saying they will never tour again after their last date on 26th February, the girls could be wooed by Nelson Mandela to performing one last show for his 90th birthday concert.
Organisers of the legendary humanitarian's summer birthday celebration want the girls to headline the event.
And Nelson is hoping they'll oblige, especially as they declined his request to play at his 89th birthday last year due to work commitments and because Emma Bunton was heavily pregnant.
A source tells us:
"Nelson is desperate for them to perform one last time - and he's confident it will happen. He first met the Spices in 1997 and called them his 'heroes', so he has deep admiration for them."
A-listers are already queueing to be part of the historic event, which is taking place in London's Hyde Park in June.
Queen have already confirmed - with Robbie Williams even rumoured to be planning an appearance alongside the rockers, dressed as Freddie Mercury.
Bono has also agreed to take part and he's desperately trying to rope in former Eurythmics star Annie Lennox and the Rolling Stones. And Rihanna and Jay-Z are expected to take to the stage, too. Supermodel Naomi Campbell, who calls Nelson her adopted "grandad", is helping organise the event. And she's expected to involved her race-ace pal Lewis Hamilton, as well as fellow supermodel Kate Moss.
"This concert is going to be the talk of the decade,"
adds our insider.
"Nelson is a hero and thousands of fans will turn out to support him - as well as the biggest names in showbiz."
I hope they do it, but personally I don't think so.
Source
&
Source