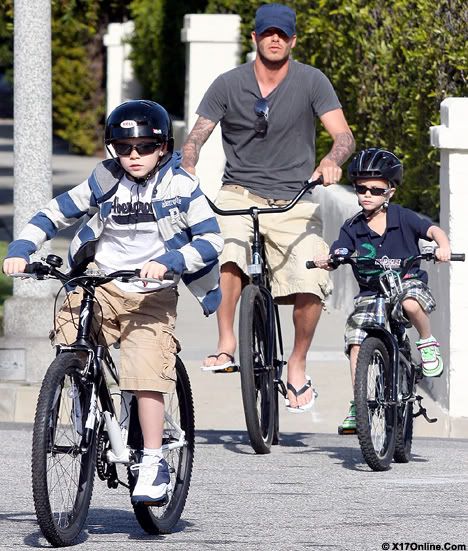 While Victoria was looking fabulous and shopping on the East coast, the Beckham boys (minus Cruz) were hanging out on the West Coast.
David Beckham took his boys biking in in Beverly Hills. They took in some exercise and had some fun pedalling away bare-legged in the LA heat hiding behind their their sunglasses like their famous mother.
David choose style over safety and ditched the helmet in favour of a cap.
Brookyln is the epitome of cool wearing head to to
Abercrombie and Fitch
.
From her I can not see the "12th" tattoo, but then it could be somewhere we will never see.
Source
&
Source