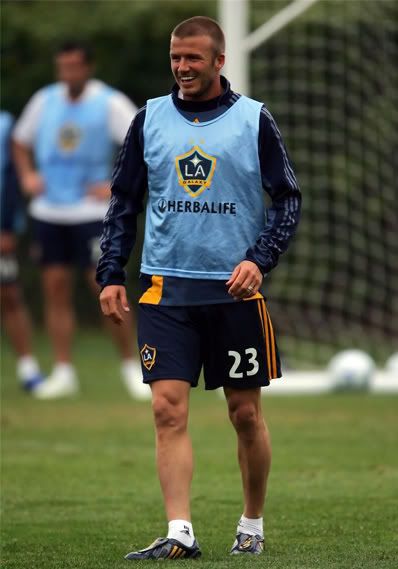 England are lining up a prestigious friendly against the United States which will pile more pressure on Fabio Capello to hand David Beckham his 100th cap.
America are now the favourites to face England on May 28 after Scotland pulled out of a showdown at Wembley.
Major League Soccer chiefs would love Becks to collect his century of appearances against the USA.
In theory, Beckham could make it number 100 against France on March 26. But even though he is back in training with LA Galaxy, will not make his competitive return until March 29.
Source
&
Source