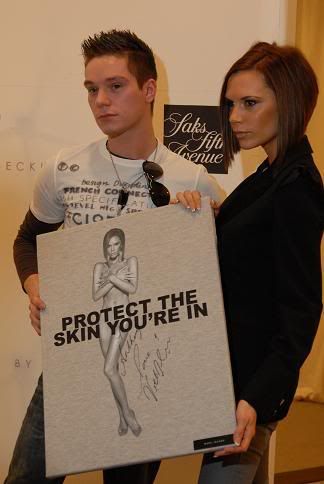 The last picture is of a fan who has spent approx $10,000, going to all the US and Canada Spice Girls shows.
Now
THAT
is what you call a true fan, a now broke fan, but a true fan.
I am glad she gave him the special attention he deserved.
Thanks to Niki for the picture.
Source