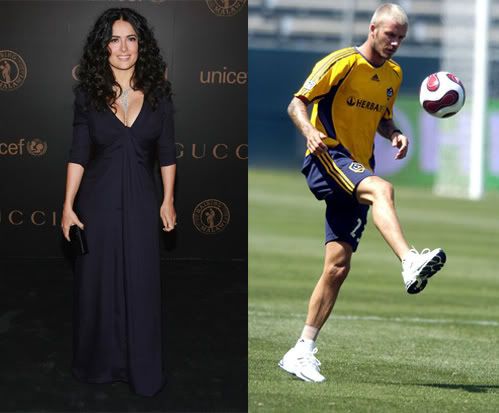 It seems that Salma Hayek really really wanted soccer tuition from David Beckham. So much so that she paid a reported $350,000 to kick a ball around with him.
She won this prize at the Malawi and UNICEF charity auction hosted by Madonna last night. Salma outbid a very eager Tom Cruise for this prize.
Seems like a lot of money, but no doubt worth it.
I was not aware Salma liked playing soccer.
Source