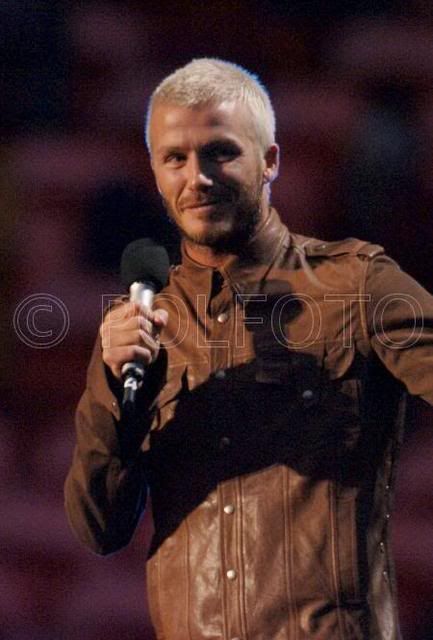 A very beardy David Beckham got a huge cheer from the crowd at Wembley as he introduced Take That this evening at the Diana Concert.
He was his usual bashful self, which only makes him more sexy.
It looks like David likes tan leather at these events. He also wore something similar to introduce Robbie Williams at Live 8.
Source
&
Source