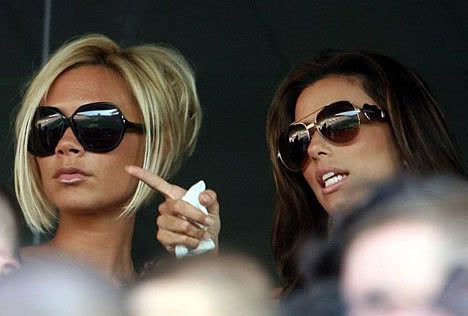 Victoria Beckham, Katie Holmes and her new best friend Eva Longoria, joined a packed out stadium to cheer David Beckham in his debut match...even though he spent most of the game on the bench.
Victoria watched the action with her sons from a box. Other soccer-mad Hollywood celebrities in the crowd included Californian Governor Arnold Schwarzenegger, Jennifer Love Hewitt, Alicia Silverstone, Jimmy Jam with his family, Ray Winstone and (someone I would not have expected) Mary-Kate Olsen.
Katie Holmes gasped and groaned during the friendly against Chelsea, Victoria seemed unconcerned. Hidden behind a massive pair of sunglasses she calmly sipped on a glass of champagne.
Source