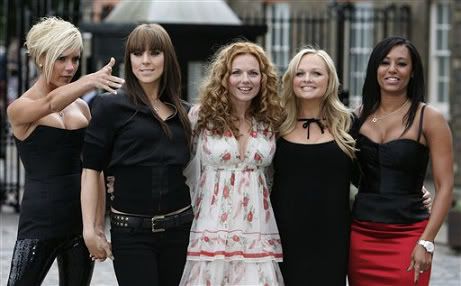 I was very excited when I read yesterday that Dontella Versace would be designing The Spice Girls stage outfits for their comeback tour.
But a spokesperson for Versace killed my dream by announcing this is not the case.
"It's simply not true,"
he told Vogue.
"I have no idea where the rumours have come from."
It was reported by many fashion journalists that the style-wise the group appeared under-styled and out of tune at their photo call (mostly due to Geri choice of mumsy outfit).
I would suggest they get someone huge on board. If not Versace then maybe Dolce & Gabanna. As much as I loved the platform trainers, Mel B's leopard-print catsuits and Geri's Union Jack minis, I don't think it would work a second time around (well maybe just for one song...
Wannabee
of course).
If you have another suggestion, please let me know.
Source