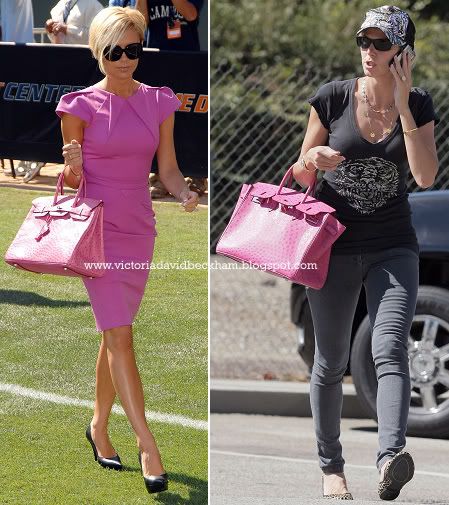 OK OK...it is not the fairest of polls considering Victoria is dressed up and Heidi is dressed down.
No matter what they are wearing, they are carrying the most coveted Hermes Ostrich Birkin in pink which cost £10,000.
Posh was gorgeous in pink at David's LA Galaxy's press conference last week, whereas Heidi Klum was casual and dressed down leaving an LA salon yesterday.