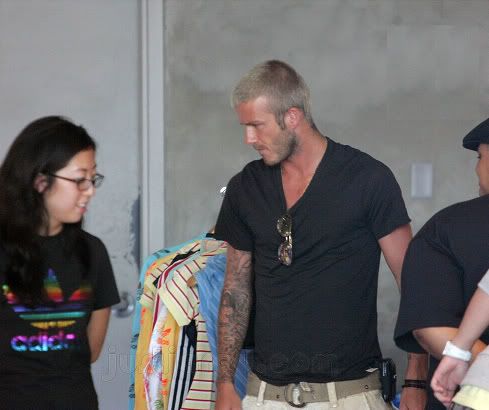 I wonder how many paparazzi followed David Beckham for his latest shopping spree on Wednesday, this time at Adidas.
After his shopping spree the Beckham's went to lunch with NBF Eva Longoria at the Chateau Marmont . I wonder who did all the talking at that lunch?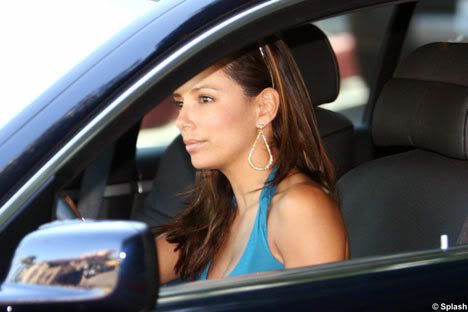 Did any of you catch the
David Beckham's Soccer USA
? I did and it was hideous. Host Tim Lovejoy did not have a clue what he was talking about. It was embarrassing to watch. And I don't know why they call it
David Beckham's Soccer USA
when it is not even really about David. He appeared in one pre-recorded interview which lasted 2 mins.
I won't be watching it again.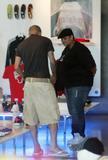 Source