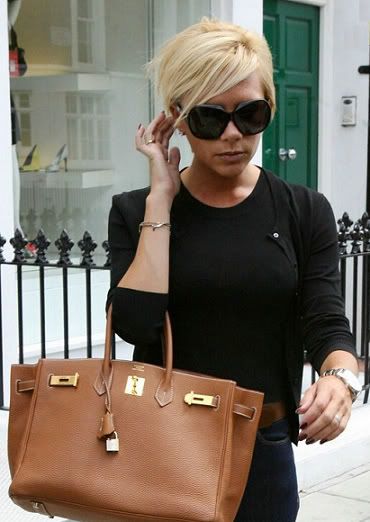 In an interview yesterday Victoria Beckham insisted that she's "just a normal girl from London" who happens to be "living quite a surreal life" with her husband and their three young boys.

"It's funny. People really get to see what I'm really like. I have quite a dry sense of humor, which I hope is going to translate to Americans," Beckham said by phone from her London home where boxes were piled up ahead of the family's move Wednesday.

"I'm incredibly blessed and I wanted to show that to everybody."

Beckham said her family was "so excited" about relocating that her boys "actually think they're moving to Disneyland."

"We're going to be quite low-key," she said. "There are people that are much more famous in L.A. than David and myself. We're not out every night. We're probably a lot more boring than people think."

These new pictures were taken today as Victoria went shopping in the uber chic Notting Hill, London.




Source & Source