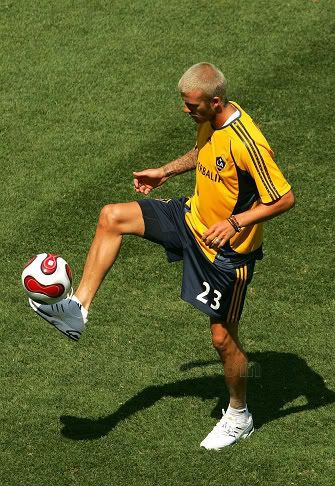 Here is David Beckham finally training for his new team.
He stretches out his back and rests his ankle during an open practice on Monday at the LA Galaxy's Home Depot Center.
It is looking unlikely that David will play for the Galaxy on 21st July against Chelsea as he walked gingerly as it looks like he has not fully recovered from his ankle injury sustained during his last England game and aggravated during his last game at Real Madrid. The Galaxy -of course- are insisting that David will play.
Source