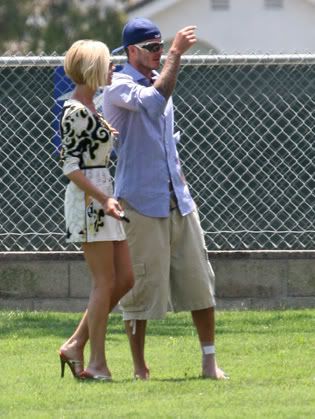 David Beckham will miss his third game in a row tomorrow against FC Dallas. Thankfully he did not travel, so he can stay in LA and work on his recovery.
"He just wants to get going,"
Yallop said.
"That's the frustrating part. But he feels a lot better. He's going to start running today or tomorrow. He feels that he can, so that's good."
As you can see from the picture above his ankle is still heavily strapped. I hope for David's sake he can get over his injury and get back to want he is itching to do. Play.
Source