Victoria Beckham will be wearing a dress from
RM by Roland Mouret's
debut line for her Jay Leno appearance on the 13th July.
Why RM?
Well it is because Simon Fuller finanically backed Roland after his split with his former partners.
Victoria will become the RM brand ambassador. Much to the dislike of a lot of
fashion journalists
who believe Victoria Beckham has the
ability to kill a brand
.
I have picked out my favourite dresses from his collection.
Please vote on the dress you would like to see Victoria wear.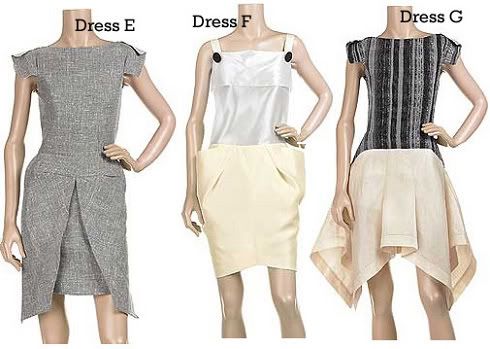 Source