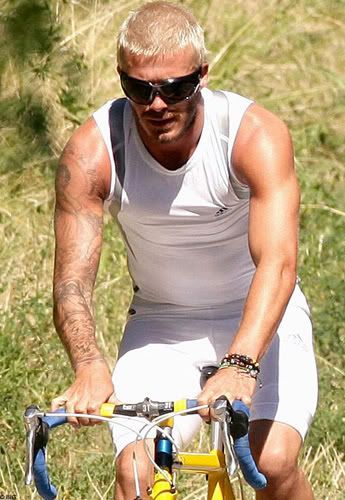 David Beckham is planning to shoot a TV diary following his progress with the LA Galaxy.
The show called
'David Beckham's Soccer USA'
will be shown in the States and on Five in the UK.
The show's producer Bob Massie said:
"David's arrival has taken US Major League Soccer on to an international footing.

"Until now there was no way a global audience could easily access the action. David's show will do exactly that."
In other Beckham TV news ESPN will cover David Beckham's Major League Soccer debut on multiple platforms on Saturday night, July 21. Coverage will kick off at 6 p.m. EDT with "SportsCenter" and an extra half-hour at 7 p.m. that will focus exclusively on Beckham. It will be followed at 7:30 p.m. by 'David Beckham: New Beginnings,' an hour-long documentary.
It looks like David will be all over our boxes over the next few week and I CAN NOT wait.
Source
&
Source