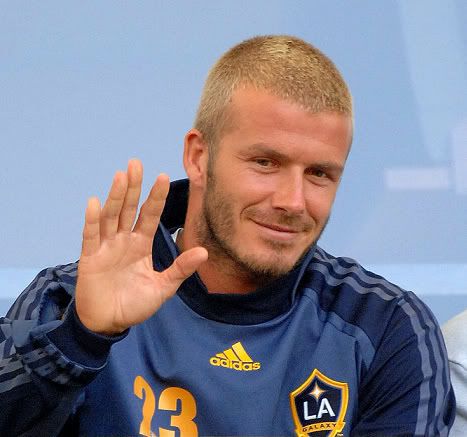 Eager fans in America will be excited to learn that LA Galaxy are not ruling out David Beckham making his long awaited debut against Chelsea later today.
He will not start the game due to his injury as the brokers of the Beckham deal - Galaxy, the MLS, AEG, and 19, keen to protect their long-term investment, but after the hype and sold out tickets it is clear that he really has no choice, despite this ONLY being an exhibition game.
Beckham was unable to practice with his new team yesterday due to his injury. Galaxy coach Frank Yallop says
"Beckhman won't start today's exhibition"
and David himself said the same adding
"I will play some part, maybe the last 10 minutes".
The game kicks off at 17:30 (LA time), 0130 GMT and will be shown on ESPN and ChelseaTV.
Prior to the match,
"David Beckham: New Beginnings"
will be shown at 19:30 (LA time) which is David's documentary showing his final days in European football to his U.S. arrival.
Don't worry UK fans the show will also be aired on ITV1 this Tuesday.