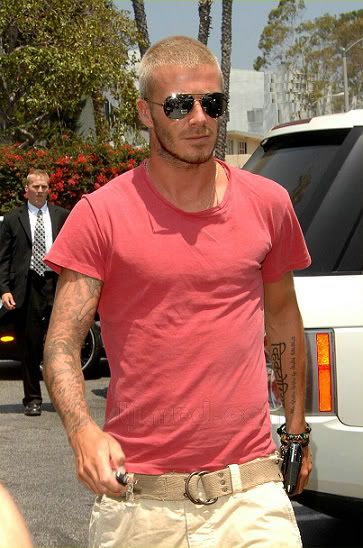 I am beginning to love LA, as we are being treated to daily pictures of David out visiting his local
Coffee Bean
on Santa Monica Boulevard. Here he is getting his cup of Joe. (that is LA speak for coffee) Do you think he is a Latte or a Cappuccino man?
Wearing shade, a tee, Havaianas and Abercrombie shorts....phew....he gets hotter and hotter.
Don't think this is a new thing for David. I have watched a documentary on him in which he gets a coffee from Starbucks and talks about not being able to start the day without one. The difference is it was not a big deal in Europe, it is in the US...apparently. Not that I am complaining.
I know where I am going for a coffee next time I am in LA. You?
Source
&
Source