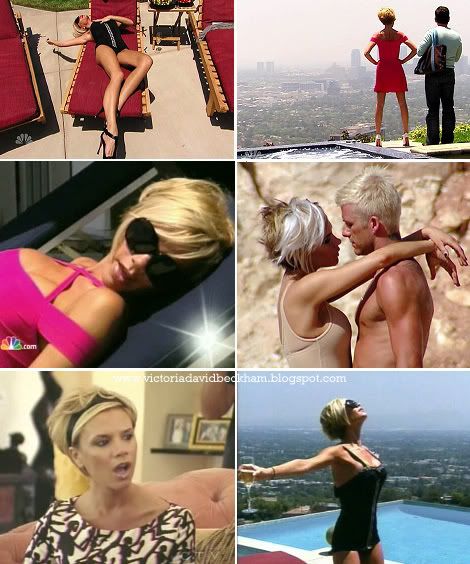 OK, so I just finished watching Victoria's
'Coming To America'
and I must say I am a tad disappointed. The show was ironic the whole way through. I love to see her funny side, but I felt I did not see the real Victoria.
Some of you will think I am not a real fan because I did not love it, but I am always honest when it comes to Victoria.
The critics were not nice. The New York Post said:
"the show was an orgy of self-indulgence."
Her funniest lines were:
"I really thought my silicone was gonna fly out my armpit"

"I would rather die than wear ballerina pumps"

"It's exhausting being fabulous"

"They can do whatever they want to do (to the blow up doll) as long as I get my dress back"

"Aren't all homes are build from the ground up?"
Next week ITV will be showing David Beckham's documentary. Can't wait for that.
UPDATE:
I have been informed that you can
dowload Victoria's show here
. Just click the top were it says download. I am guessing it being an hour show it may take a while.