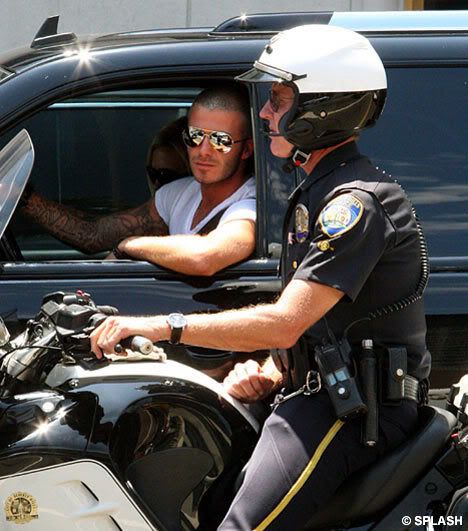 David Beckham is worried that all the attention he has been attracting since his arrival in the States could end in tragedy.
He said:
"It's definitely over the top here in LA.

In London, if we'd go out to dinner, there would be four or five cars following us.

The other night we had 47. No joke. I get nervous. They run red lights and you're just waiting for accidents to happen."
LA insiders admit that the city's snappers are the most ferocious in the world and will literally fight for the right picture.
After their shopping spree yesterday they had a police escort to keep the paparazzi away.
It is great see pictures of them, but is also scary to know the lengths some of the paparazzi go to for a picture. Becks also might be surprised to know that the majority of them are actually from Europe.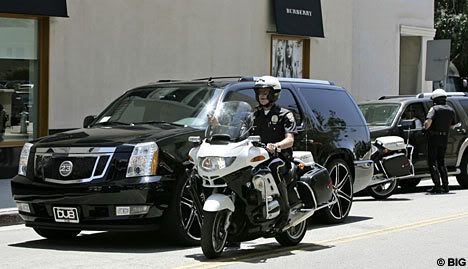 Source