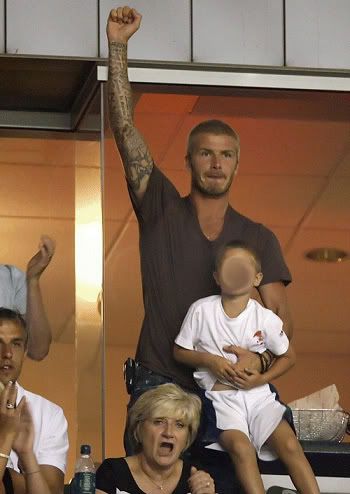 David Beckham, as expected, was ruled out of the Los Angeles Galaxy's opening SuperLiga match against Mexican side Pachuca last night.
David failed to recover from an ankle injury in time, but was in attendance as his new side recorded a 2-1 win at the Home Depot Center. Also in attendance was his mother, sister, Romeo, Brooklyn and his long-time pal Phil Neville of Manchester United.
David has continued to receive treatment on his left ankle following his cameo appearance against Chelsea. He also missed training on Monday.
Galaxy's next game is another SuperLiga encounter against Chivas Guadalajara at the Los Angeles Coliseum on Saturday, with head coach Frank Yallop more confident Beckham will play some part in that match.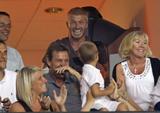 Source
&
Source