"It's hard work being fabulous" and Mrs Beckham continues to be fabulous here for a photoshoot (no word on who for yet) . Wearing a stripy Proenza Schouler skirt and a black top.

UPDATE: New pictures show it was TV and not a fashion shoot.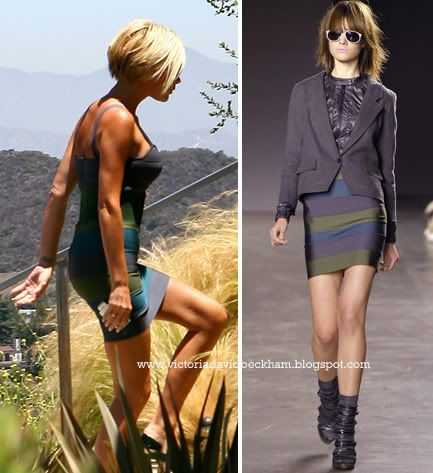 Back to her reality show. 5.1million tuned in the US, and more than
1,000
commented on Perez Hilton. Comments ranged from "She's as funny." to "She's waaaay too plastic." Either way she is very much in the public's minds, which proves the theory that even bad press is good press, because it means someone is talking about you.
In the UK the ratings were 3.5million which is "average" for ITV. David Beckham's reality show/documentry is ITV on Tuesday 24 July. It would be interesting to compare ratings.
Source
&
Source