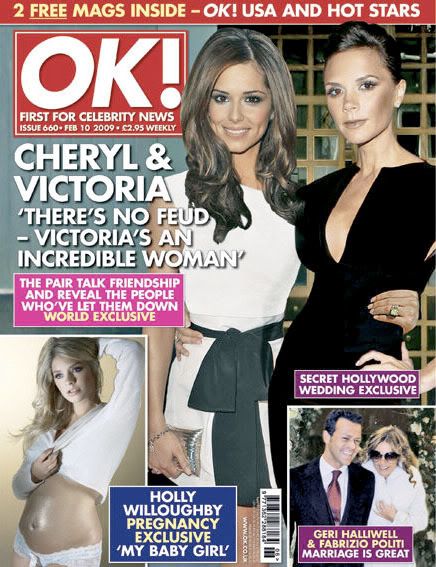 Like I said in my post below. I don't count the OK! covers and here is why.
Isn't this the WORST case of photoshopping ever known to mankind?
What is that random hand meant to represent? That they were actually together when this photo was 'supposedly' taken?
That picture is obvious from the Fendi party, and they have coloured her dress from red to black.
I don't know how they get away with:
1. making up the story and
2. creating such a bad picture.
As if Victoria talk about her 'feud' with this tacky mag.
This really is shameful.