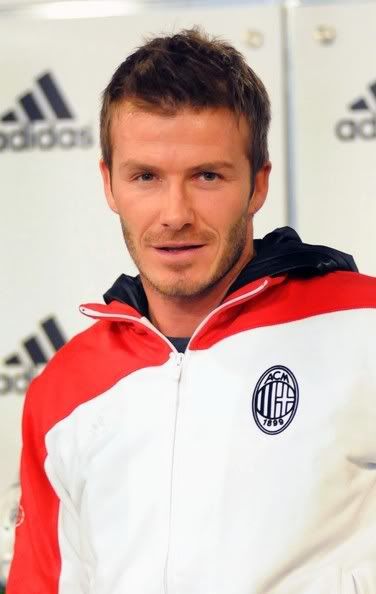 David Beckham launched new soccer boot on Monday in Italy.
He was greeted by a larger than expected crowd of fans, with Becks kindly signing autographs and posing for pictures as he hyped up interest in his newest footwear release.
Meanwhile, David is scheduled to return back home and rejoin the LA Galaxy on March 9th, although AC Milan vice-president Adriano Galliani is still holding out hope that Becks will be able to lengthen his stay with the Italian club.
Galliani told press:
"We are working to allow him to stay with us until June 30th, 2010. It's the player's will to remain here so he can play in the 2010 World Cup. In the USA, he's considered a testimonial of their league and of other commercial things: that's why there is the difference between our offer and the LA Galaxy's request."
"David is ready to give up to a lot of money. It depends on him and his lawyers to negotiate everything. We will see. He will return to Los Angeles on March 9th, or he will remain until May 31st, or rather he will remain with us until June 2010. I hope for the third hypothesis,"
Galliani added.