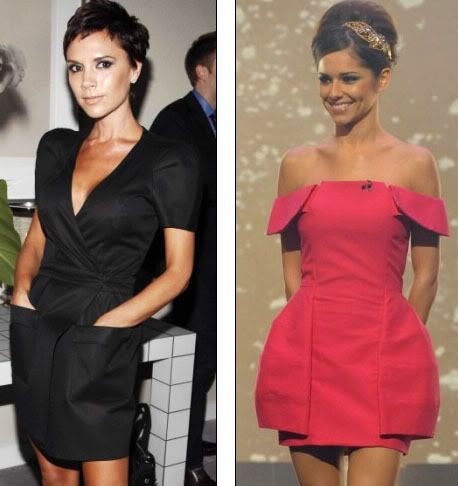 Victoria Beckham is apparently being lined up as a judge on The X Factor.
The show's boss Simon Cowell is reportedly in advanced talks with Victoria, and is understood to have made her an offer of more than £1million a series.
Cowell apparently wants to replace current judge Dannii Minogue before the new series starts on ITV in the autumn.
Sorry, but I just don't believe this story for many reasons:
1. Victoria has fought very hard to be taken seriously as a fashion designer, why would she go back a step to judge wannabes singers on this show?
2. She has 3 kids to look after. Will she really want to be traveling from London to Scotland and back again just to be a judge?
3. Her home is in LA. This show would take up at least 4-6 months out of the year. Would she really leave her kids in LA for that long?
4. If David moves to Milan, will she really want to be commuting from London to Milan?
5. She will be on the show with Cheryl Cole. Cheryl has been slagging Victoria off for a while now. I just don't see Victoria lowering herself to even be in the same room as her.
If she does do this I would be really shocked, but for the reasons above, I just don't see it.